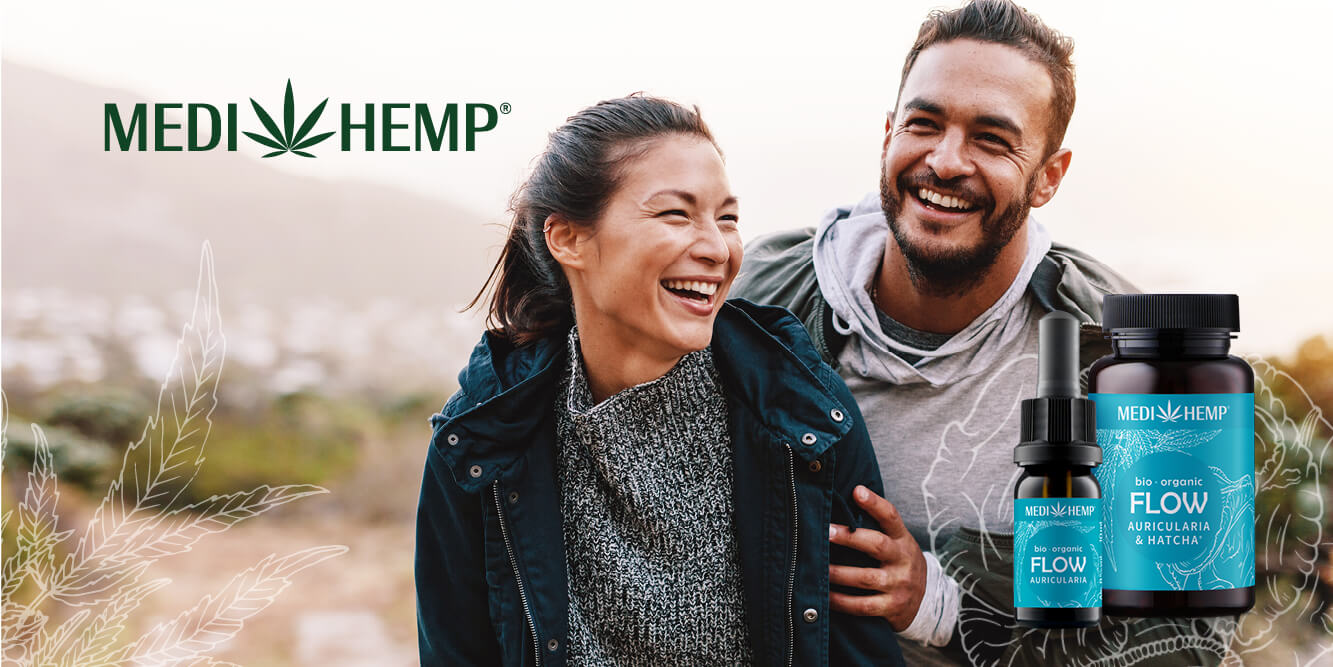 Mushroom & Hemp
MEDIHEMP Organic Mushroom & Hemp - for the first time, two trend-forward, high-quality active ingredients are combined with medicinal mushrooms and hemp, which should not be missing in modern food supplements. The high nutrient density of the medicinal mushrooms ensures an optimal supply of the organism.
Medicinal mushrooms, often described as medicinal mushrooms in TCM, have been used in natural medicine around the world for thousands of years. Ötzi and Hildegard von Bingen also knew how to use these mushrooms. Your customers can now take advantage of the benefits of medicinal mushrooms in an uncomplicated and organic way with MEDIHEMP Organic Mushroom Extracts & Hemp and MEDIHEMP Organic Mushroom & HATCHA® capsules.
The MEDIHEMP organic mushroom & hemp extracts are manufactured in Gols, Austria. Our specially developed gentle extraction method at low temperatures enables us to get the best out of the medicinal mushrooms. With this method, the particularly valuable triterpenes can be made available to the body in their natural state.
From now on, 5 innovative capsules and 5 innovative extracts ensure more zest for live and more sales on your shelves!
We respect nature. Of plants and people - of body and mind. 100% organic, 100% sustainable, 100% unique.